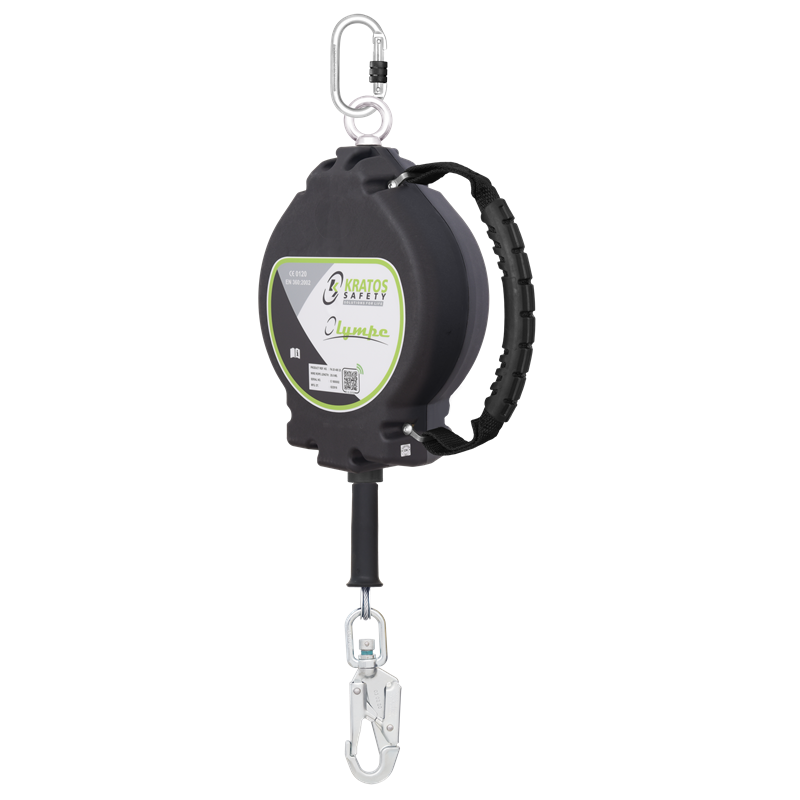  
OLYMPE stainless steel wire rope, retractable fall arrester 30 m, for vertical use only

Reference : FA2040030S
OLYMPE stainless steel wire rope, retractable fall arrester 30 m, for vertical use only
OLYMPE stainless steel wire rope, retractable fall arrester 30 m, for vertical use only
- Robust & durable polymer casing, equipped with:
a carrying handle,
a wire rope-cleaning brush.
- Comes with Stainless Steel Wire Rope of diam 4.5 mm, having:
a stainless steel connector with load indicator,
a gripping handle.
- Internal braking mechanism to reduce the fall arrest force to less than 6 kN.
- Swivel and FA 50 101 17 connector at anchorage end.
- Weight: 12.59 kg.
- Delivered with a cord (FA 20 904 30) for guiding the winding back of the wire rope.
- HS Code: 84798997
Compliance: EN 360:2002, ATEX Directive 2014/34/EU
Minimum breaking strength > 12 kN.
Approved for a user with a max. weight of 140 kg in vertical use only.
To download the product instructions for use, see the Attachment tab

Data sheet
Maximum user weight (vertical use)

140 kg