Many of you ask us about the relevance of personal protective equipment against falls from a height in ATEX area.
We want to give you some answers, which will allow you to understand better this kind of equipment, because pragmatism is required in this situation!
In ATEX hazardous areas (Potentially Explosive Atmospheres), a spark from mechanical, electric, electrostatic origin etc., may ignite an inflammable gas or vapor or mist mixture and an explosion may occur.
Hence the importance of risk assessment.
If this assessment reveals that wearing protective equipment against falls from heights is necessary in ATEX area, they must be suitable for use in ATEX atmospheres.
This is why we have developed our complete range.
Our products are split into two categories: textile and mechanical products.
➔ Textile products: Harnesses, lanyards, ... To avoid the risk of ignition of electrostatic origin, threads to discharge continuously are inserted all along the webbing. This avoids what is named "point effect", i.e., electrostatic discharge at one point, which is the source of sparks.
➔ Mechanical products: Retractable fall arresters, connectors, vertical systems, horizontal systems, anchorages, ....
For these products the risk of sparks is from mechanical origin. When two metal pieces strike each other, tiny metal particles chip off and generate frictional heat. These burning particles are considered as sparks. In our case, the risk of producing a spark is absent due to the inherent property of the product (due to low energy impact, inherent property of construction material, etc.).
Our entire rangecan be used in ATEX atmosphere (zone 1), it conforms to standards EN 13463-1:2009 and ISO 80079-36:2016 + ISO 80079-37:2016.
The webbing is also tested in accordance with EN 1149-1:2006.
Our products are marked: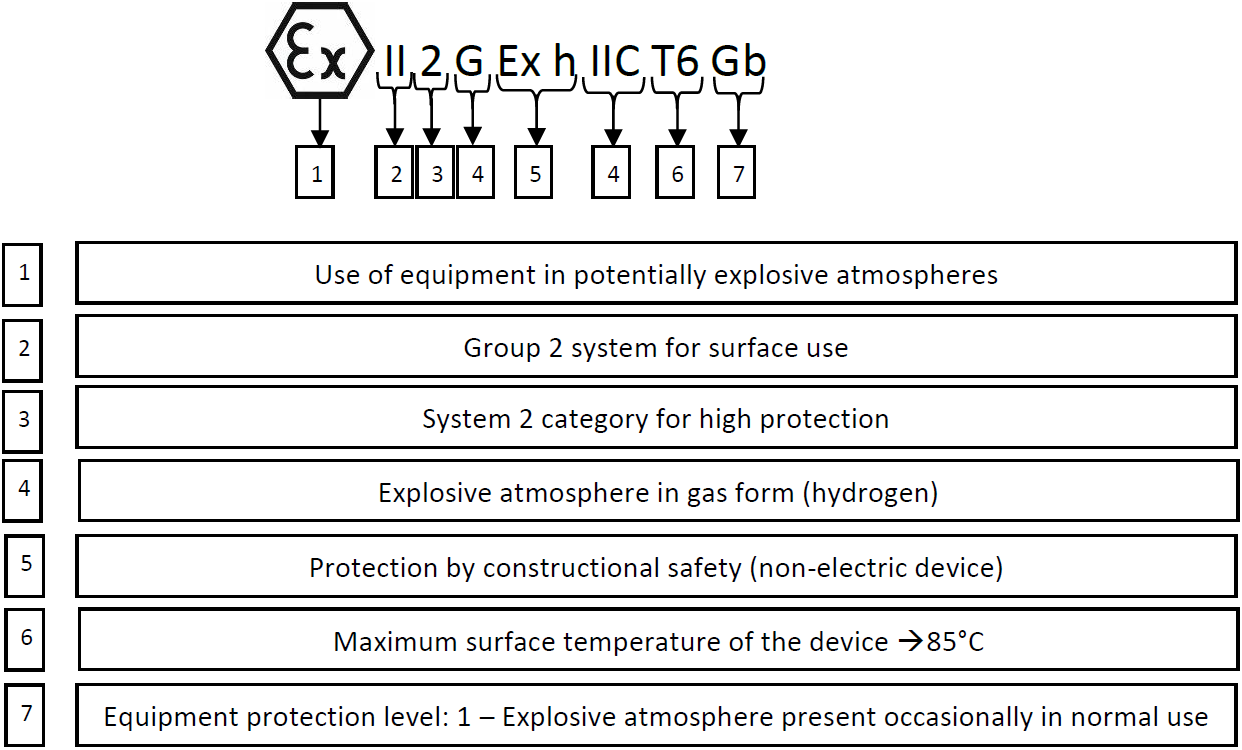 ATEX risk management is part of a global analysis of your work environment; please do not hesitate to be accompanied.
We remain at your disposal for any questions about our products and their use.