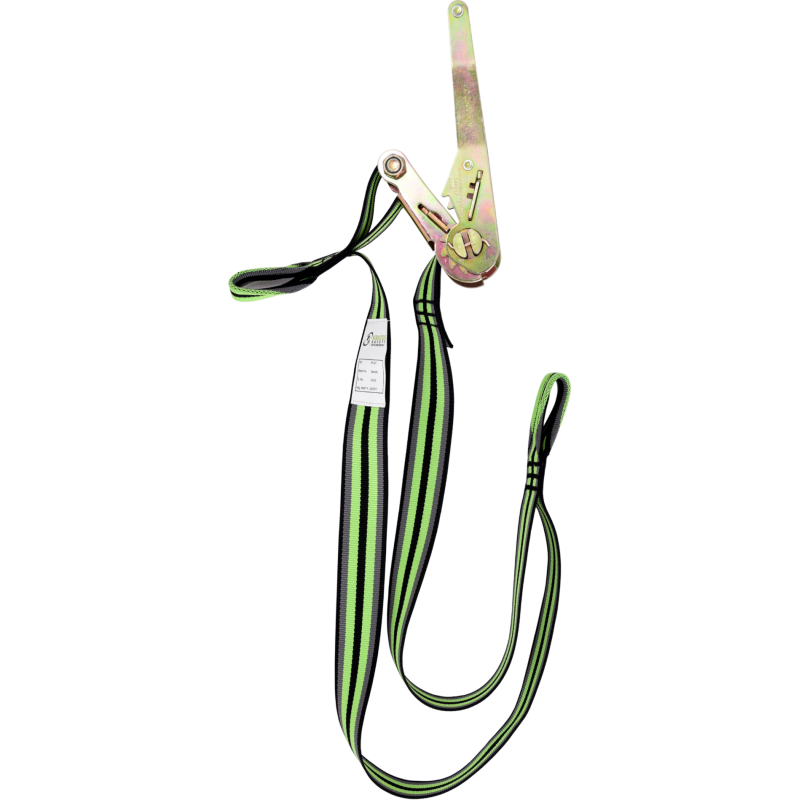  
Anchorage and evacuation strap

Reference : FA7002811
 Anchorage and evacuation strap
 Anchorage and evacuation strap
- Polyester webbing, 45 mm wide.
- Loops for making connection with the structure on one end and with the victim on the other end.
- Ratchet locking system to allow motion in only one direction (lifting up the victim) and locks in the other direction.
- Min. length: 0.50 m.
- Max. length: 1.10 m.
- Material: webbing: polyester ; ratchet : steel. 
- Weight: 1,12 kg.
Compliance: EN 1496:2006 Type A.

Data sheet
Standard(s):

EN 1496:2017

Material:

Polyester
Steel

PPE / NO PPE

No PPE