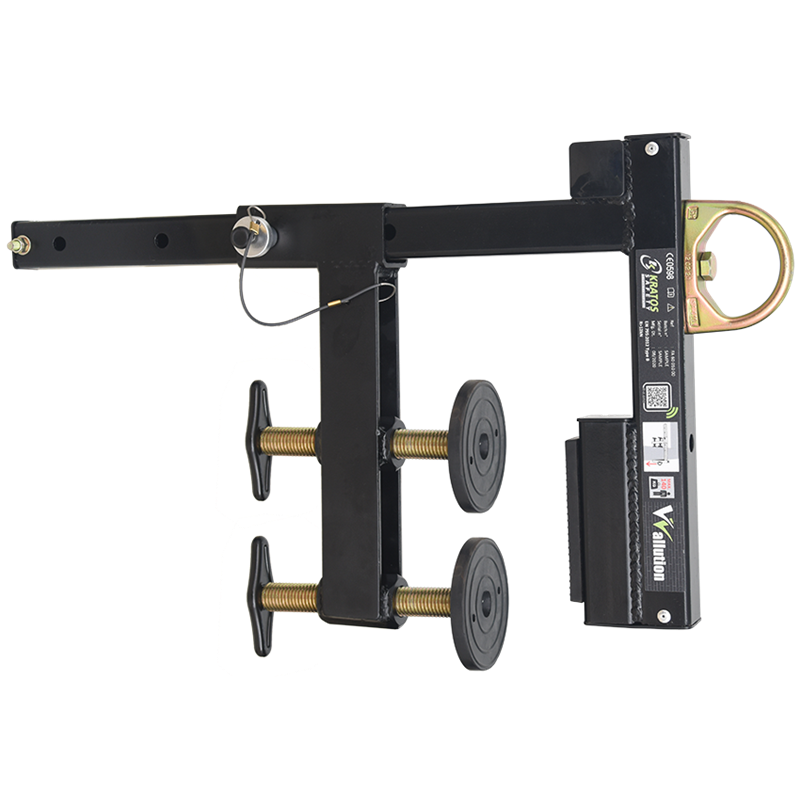  
WALLUTION Parapet Anchorage Point

Reference : FA6001000
Anchorage Point WALLUTION for parapets
WALLUTION
Wallution is a transportable anchorage point which is designed to be used in locations where a low parapet wall can receive this anchor.
Also suitable for low parapets with wall coping.
With a simple and robust design, its non-penetrating installation does not damage the host structure. No specific tool is required for its setting-up.
-  Wallution can be installed on parapets with dimensions from 60 to 320 mm.
-  Materials : Galvanized steel
-  Weight : 9.6 kgs
-  Breaking strength > 23 kN
-  Compliance : EN795:2012 Type B
Static strength > 12 kN.
-  HS Code : 73269098
To download the Wallution instructions for use, see the Attachment tab