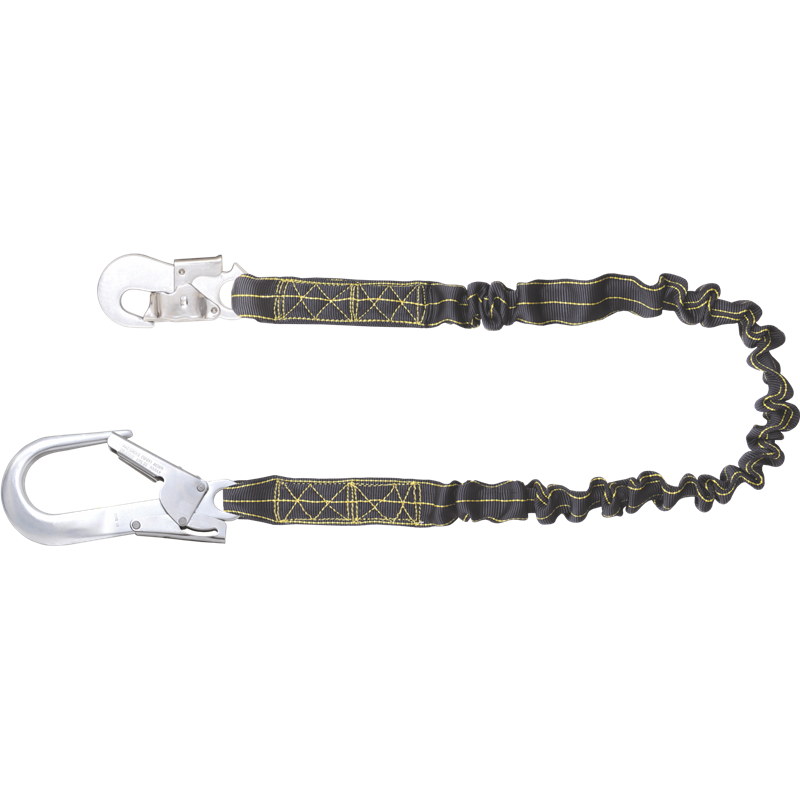  
REVOLTA Energy absorbing stretching lanyard

Reference : FA3030920
REVOLTA Energy absorbing stretching lanyard
REVOLTA Energy absorbing stretching lanyard

Expanded length :2 mtr
Relaxed length : 1.50 mtr
Connectors : 1 aluminium snap hook FA 50 212 21 at one end and 1 aluminium rebar hook FA 50 208 60 at the other end.
Conforms to : EN355:2002
HS Code : 5609 00 90
- Energy absorber in webbing with central weaving with progressive deformation, which reduces the impact of the fall to less than 6 kN.
- Protective 45 mm wide Polyester expandable/elasticated webbing lanyard with oil and dirt repellent coating. 

- Loops protected by an abrasion resistant tubular webbing.
To download the instructions for use, see the Attachment tab 
Data sheet
Standard(s):

EN355:2002

Material:

Aluminium

PPE / NO PPE

PPE

Connector:

Mousqueton à verrouillage automatique et mousqueton d'échafaudage à verrouillage automatique en aluminium.

Product highlights

Boucles protégées par une sangle tubulaire pour une meilleure résistance à l'abrasion.