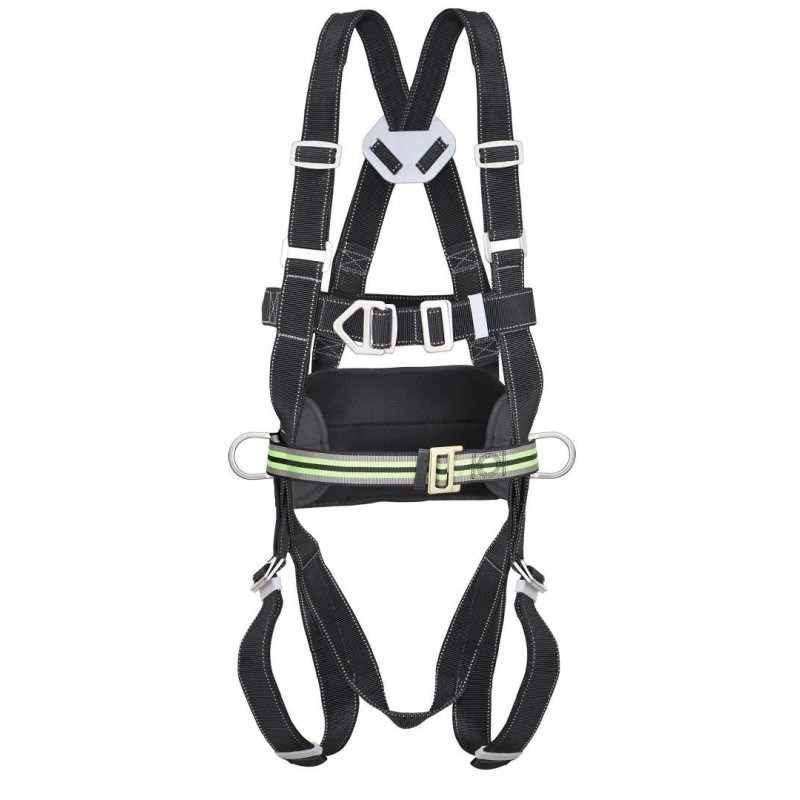  
Harness MOVE 2

Reference : FA1020800
Harness Move 2 - 1 sternal attachment D- Ring and a Dorsal attachment D-Ring for Fall Arrest and 2 lateral D-Rings for work positioning
Harness MOVE 2
Attachment Elements - A  sternal  attachment D- Ring and a Dorsal attachment D-Ring for Fall Arrest
Adaptability - Adjustable shoulder and thigh straps.
Convenience -  Metal components made up of Stainless Steel for excellent corrosion protection.
Ergonomics - Made of Elastic webbing for more comfort and impact resistance
Compliance - Conforms to EN 361:2002 and EN358:2000.
Can be used by a user with a maximum weight of 140 kg.
The Harness FA 10 208 00 is a combination of  FA 10 107 00 (specifications given above)  Along with work positioningbBelt FA 10 401  00 permanently incorporated in the Harness.
To be used for both work positioning and fall arrest purposes.
To download the User Instructions of the product, clic
Size : Universal
Weight : 2.05 kg
Strap material : Polyester
Buckles material : Stainless steel
HS Code : 6307 20 90

Data sheet
Belt:

No

Max. user weight

140 kg

Standard(s):

EN361:2002

Material:

Polyester

PPE / NO PPE

PPE

Size:

Size universal

Buckle(s):

5 adjustment buckles

Other attachement points:

2 lateral D-rings for work positioning

Attachement points:

Dorsal D-ring + sternal D-ring