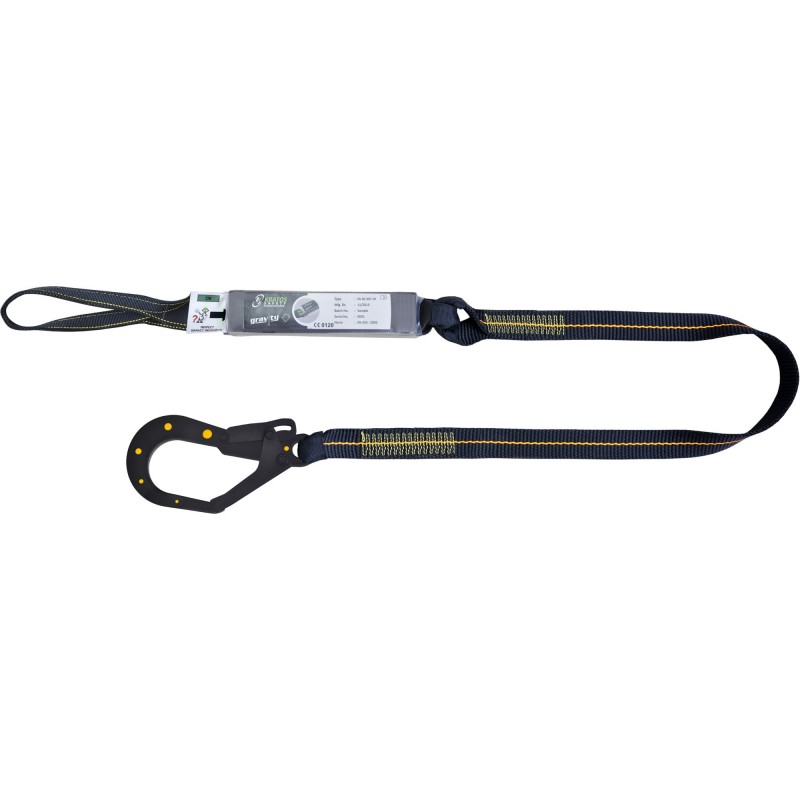  
Dielectric Energy Absorbing Webbing Lanyard

Reference : FA3030720
Dielectric Energy Absorbing Webbing Lanyard with a dielectric snap hook FA 50 223 15 and a dielectric rebar hook FA 50 222 55

Dielectric Energy Absorbing Webbing Lanyard
Energy absorbing lanyard designed to protect operators working in an environment with potential electrical hazards.

Length : 1.80 mtr
Weight: 1.06 kg.
Connectors :  1 textile loop at one end for attachment to the dorsal D-ring of the harness through a lark head knot and 1 dielectric rebar hook FA 50 222 55 at the other end. 
Conforms to : EN355:2002
HS Code : 5609 00 90
Energy absorber in 44 mm wide webbing, which reduces the impact of the fall to less than 6 kN.
Made up of 30 mm wide polyester webbing lanyard
To download the instructions for use of Energy absorbing lanyards, see the Attachment tab 




Data sheet
Standard(s):

EN355:2002

Material:

Polyester

PPE / NO PPE

PPE

Size:

1.80 m

Protection:

Absorbeur d'énergie en sangle de 44mm de large, afin d'avoir un impact en cas de chute inférieur à 6kN.